We're here to help with all your computing needs...


© Copyright 2019 Hogan's Systems Consulting, LLC
News
Windows 7 Support Ending January 2020!
Microsoft is ending support for Windows 7 soon. This DOES NOT mean that Windows 7 will
suddenly stop working, or suddenly develop all sorts of problems. However, it does mean that
you should be seriously thinking about upgrading to Windows 10 in the near future. Once
support ends for Windows 7, other software vendors will soon stop supporting their applications
on Windows 7. Also, once support ends, it will be just a matter of time before other problems
start to develop. Don't wait until you are in trouble! We can help you upgrade your computers
to Windows 10 now.
Welcome to our new web site!
We've been so busy serving our customers that we haven't been able to dedicate the time to
updating our web site for several years. Well, the time has come to modernize things. We hope
you like our new site and find the information useful. Let us know if you see any errors or
encounter any problems with the site!
More to come!
More to come in the near future

Is your data
protected?
Unfortunately, most people don't
think about it until it's too late!
Your data includes your precious
family photos, your music library,
all the documents you've created,
your business data and your
financial data. Losing all this data
can be devastating. And it can
happen in a flash. A hardware
component can fail. Your
computer can get infected with
malware or ransomware. A laptop
can get lost or stolen.
Don't wait for a disaster! We can
help you set up a proper backup
system to ensure that your data is
safely backed up so that it can be
recovered quickly in the event of
data loss!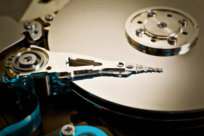 In incididunt occaecat
Aliquip mollit in quis elit id quis
incididunt, duis elit lorem
reprehenderit sit? Quis ex ut
excepteur officia consectetur dolor
fugiat, ex sit aute do proident dolore
aute. Consectetur aliquip est
excepteur dolore magna aliqua
aliquip sit ut nisi non sunt.